Over the past few weeks, I have been sharing about the importance of sales funnels and how to create them.  I know it may seem like I am doing things in reverse order. I would like to share with you how to create a freebie or lead magnet. This is a necessary piece of the funnel setup.  Decide on a Freebie or Lead Magnet is more important in growing your business than many people realize.
The freebie or lead magnet is how you initially invite people to enter your funnel.  It is something that you give away for free in exchange for their name and email address.  Just because you are giving something away for free does not mean that it should be low quality.  It is important to still provide a high-quality product to showcase your expertise. This will help clients/customers understand why they should continue doing business with you. Decide on a Freebie or Lead Magnet is a big step in taking your business to a new level.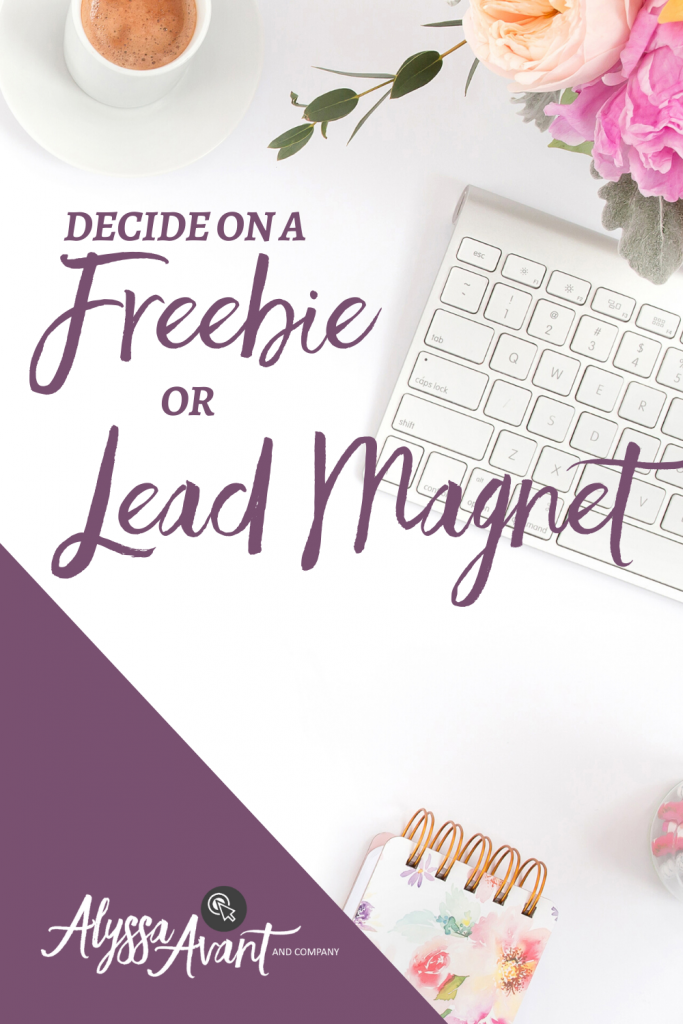 You want to show them your best work.  There are a variety of options for what you can use for a freebie or lead magnet.  Let's cover a few examples:
A checklist – A checklist is a wonderful way to share some valuable free information with your audience.  Often people need guidance on how to perform a specific task. Maybe you are an expert at that task.  Whether this is: how to organize your closet, how to make gluten-free pizza, how to start a blog (you fill in the blank).
An e-course – This is basically what it sounds like, it is a course that is delivered via email.  I have a free e-course offered on my faith-based blog called 7 Day Journaling Ecourse, which teaches you how to journal.  It comes to your email inbox every day for 7 days.  This is just one example.
A guide –  This is another good option.  As you may have noticed in last week's blog post, I had a freebie or lead magnet at the end of the post.  It is my Online Marketing Guide.  Here is a short but information-packed guide about online marketing.  You could do something similar using your topic of expertise.
These are just three examples of the many possibilities that exist for creating and offering a freebie or lead magnet.
Today, I am sharing with you a free offer. You don't even have to enter your name and email to receive.  Download this list of 24 Freebie or Lead Magnet ideas to help you get started with your freebie or lead magnet.  
If you have comments or questions regarding freebies or lead magnets that I have been discussing here and on my YouTube channel don't hesitate to ask!
You can also find me on Facebook, Instagram, and LinkedIn.