Today, we are going to be talking about what types of goals you should set.  I know that this is a topic that likely most everyone has an opinion on, but as a longtime business owner, I wanted to share with you the types of goals I currently set in my business and life.   I have always felt that it is important to set goals in my business.  However, when you are a business owner especially if you are like me and work from home many times your life and your business sort of mesh together.
When you begin to set goals you want to think about goals in both areas, your life, and business, but if you are like me these two areas will mesh together.  There are three areas that I choose and I recommend that you choose to set goals in and then, of course, there are other areas that you could consider as well.
Want to watch a video version of this post? I've got you covered!
We are going to focus on those top three areas that I recommend you set goals in as a business owner.
Area #1 – Financially – A monetary goal for your business. I believe that without a target you don't know what you are striving towards.
Area #2 – Personal Development – This might include reading books, listening to podcasts, taking courses, joining coaching programs,  or attending events.
Area #3 – Spiritual – Goals to help me grow in my relationship with Christ and how I will be sure to make God a part of the business.  Prayer goals, Bible reading goals, or time spent with God.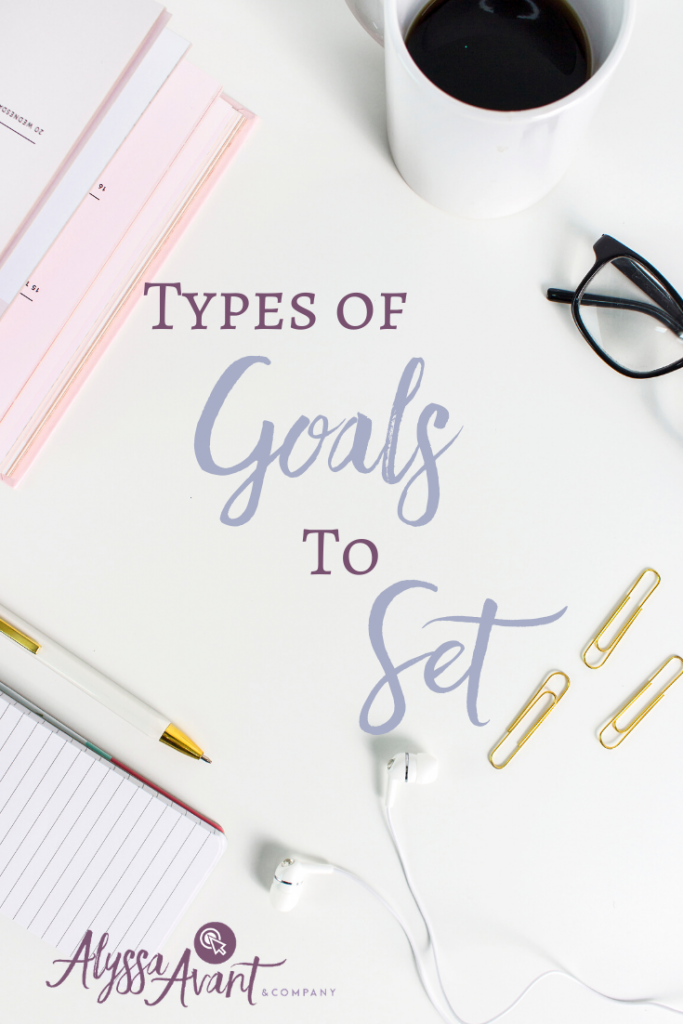 Two extra goal areas that can be interchangeable with these areas.  These include:
Relationships – Relationships with those in your life.
Physical Fitness – Goals for your health and weight.
These areas can be exchanged for the top 3 areas if these apply to you and your life and business better.
AlyssaAvantandCompany.com is a participant in the Amazon Services LLC Associates Program, an affiliate advertising program designed to provide a means for sites to earn advertising fees by advertising and linking to Amazon.com.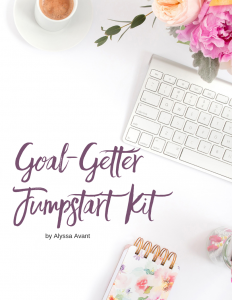 Are you a goal setter? Want to be a goal setter?  I would love for you to download this FREE Gift – – the Goal Getter Jumpstart Kit, which will guide you through my Goal setting series on my Youtube channel.