Today we're going to be talking about Email Marketing Tricks. I want to help you learn how to maximize your efforts with marketing and make sure every email you send gets through to your customers. Even if it's your first time doing email marketing, I don't want you to worry. Email marketing is essential for reaching potential customers. But it can be overwhelming when you don't know where to start.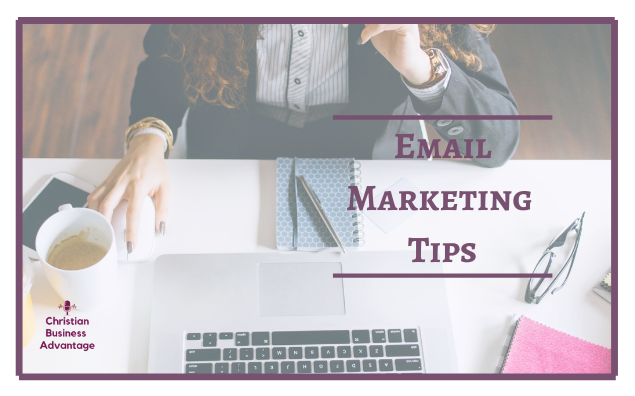 Let's talk about some of the essentials of creating and sending emails to turn your subscribers into buyers. Let's start from the very beginning. We'll go over everything from setting up your autoresponder to segmenting and targeting customers. 
So let's talk about some of the steps.
First of all, you want to make sure that you are making it personal. You want to use the recipient's name and make it clear that you've done your research on them. You can use your email marketing service to make sure you enter their name every single time you create an email. In order to do this, when you create a form to put on your website for them to opt in to, you want to make sure that you use the name feature and not just the email. Many people don't realize that if you put the name there in the subscriber form and they don't enter it, then you cannot use it to personalize the emails. 
The second tip I have for you is to be consistent. This means sending out an email at the same time every week or month, depending on the time you're able to keep consistent. If you're only able to be consistent in sending an email on a monthly basis, do it every single month. If you can keep up with a weekly email, then do it every single week.
Keep it short. Most readers will only read emails that are less than 100 words. So keep it concise and to the point. 
Third, use a reputable service provider. This will ensure that your emails are delivered and are not filtered out as spam. I highly recommend Active Campaign. Active Campaign is a little pricier than some of the others, but you definitely get your money's worth. You can also use MailerLite and the Convert Kit. I believe Active Campaign offers a 14-day free trial, and you can use my affiliate link to get started. I have been using Active Campaign for several years now, and it has been a joy to use the service.
Now let's discuss the steps you need to take to build an email list. There are 10 steps:
Step 1: Decide on your email marketing goals.  
You want to set a goal for your email marketing before you get started. 
Step 2:  Choose an email service provider.
As I mentioned above, three options that I highly recommend are MailerLite, Convert Kit, and Active Campaign. All three of these have an autoresponder, which is essential for having an automated email sequence. This way, when someone opts in to your list, they automatically receive your opt in or free offer without you having to do anything. Then you can send them a series of emails, known as a nurture sequence, to help build that relationship with your email subscribers.
Step 3:  Create a lead magnet, sometimes referred to as a freebie.
You want to create something of value for free in exchange for their name and email address, and this will go into a sign up form. 
Step 4: Create a Signup form. 
You want to create a signup form and post it on your website.  You can also use it in other places as well. This is where they will opt in to receive your free offer. Something of value for free in exchange for their name and email. I have previous posts all about creating a lead magnet or free offer, and I'll link them at the bottom of this post. 
Step 5:  Create a Welcome Message
A welcome message is the first email they receive from you after they opt in for your free offer. It will say, "Thanks for signing up for x, y, and z," and you want to give them the free offer. That's all a welcome message really needs. You can also include what they can expect from your email list. 
Once you have your lead magnet created, your email opt in form ready to go, and that welcome message set in the autoresponder, the next step is step 6. 
Step 6:  Promote your Free Offer or Lead Magnet
You can promote it using social media or at the end of your blog post. 
Step 7:  Send Emails
Begin sending regular emails, whether they're weekly or monthly. Whatever frequency you choose,
Step 8: Analyze Your Results
Start analyzing the results of your marketing campaign. Are you getting open? Are people clicking if you have links in your emails? Are you making progress? You'll want to make sure you track each week the number or percentage of opens vs. clicks.
Step 9:  Learn from Your Mistakes
Learn from your mistakes and try again. There is a lot that goes into email marketing. You have to think about subject lines, email length, what to offer in your emails, and so much more. 
Step 10: Rinse and Repeat
You will grow your email list as you begin to implement all of these steps and nurture the relationship that you have with your subscribers. 
Email marketing takes time. You want to create a plan, choose a professional tool, and make sure you're using engaging subject lines. Keep your emails short and sweet, and have a clear call to action in every email. Then you will be able to measure your success.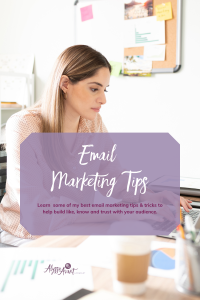 STAY CONNECTED
I have a Facebook group for Christian authors, speakers, and coaches. It's called The Christian Business Advantage, and each month I do a FREE training around middle Wednesday each month. Please come join our group, and you will learn tips and tricks for your business. 
This post contains affiliate links, meaning I get a commission if you choose to purchase through one of my links at no additional cost to you