If you are in a business where you need to get clients and customers you need to connect with potential clients and customers on a regular basis. This is done through networking whether it is offline or online. I am going to share 3 systems that can be used for networking like a ninja.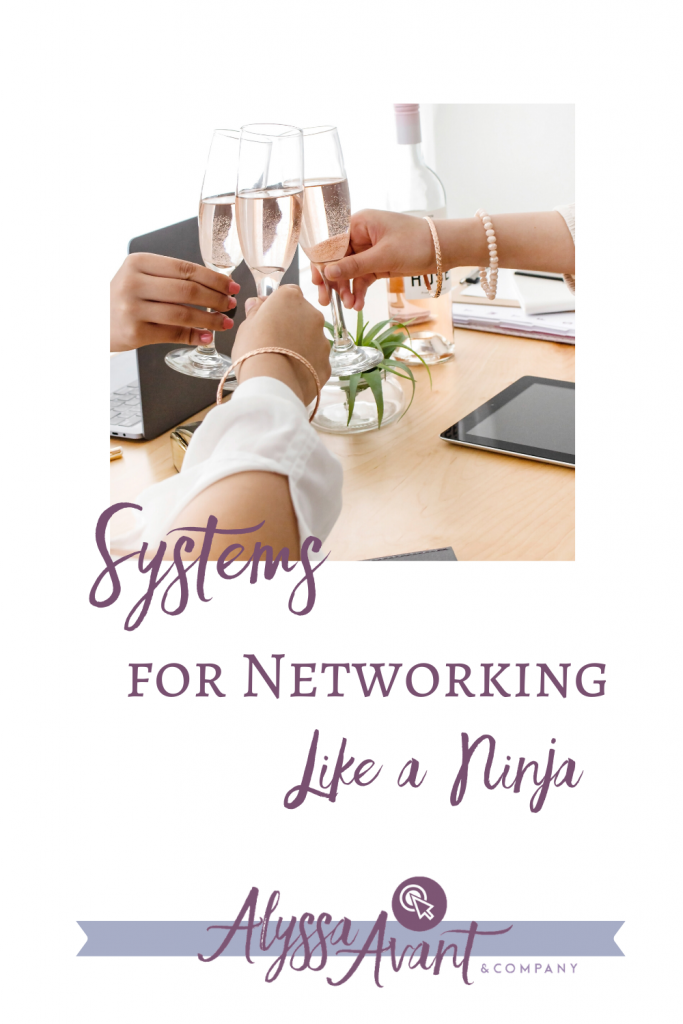 System #1 – Exchange contact information. If you are doing in-person events that are either weekly or monthly or if you go to conferences, exchange business cards, and contact information and to take down information about the person you are talking with so you can make a more personal connection when you go to contact them later. 
System #2 – Track your online networking.  Bookmark your favorite Facebook groups or other places that have to do with your niche or target market so you can have them readily available to check if there is anything you can offer such as giving advice, expertise answering questions. You want to offer value. Keep a record of the comments/questions you have answered and have a link to those pages/comments in a spreadsheet or document so you can follow up. 
System #3 – Streak. Streak is an extension for Google Chrome and it will go into your email and will label things you need to accomplish with new clients using something called a pipeline. This is a great way to track your relationships with new leads online or offline. 
These are 3 helpful systems you can use to grow your business and network like a ninja. Learn more about these systems in this week's video.
If you have comments or questions regarding these networking systems or other systems I've been discussing on my blog and YouTube channel don't hesitate to ask!