It's time to demystify getting website traffic. The reality is, it's not as hard as you think. It does take work, but it's not difficult to work. How do you drive traffic to your website consistently? Here are several proven traffic sources and methods to help you consistently bring people to your website.
A Content-Filled Newsletter
You've probably heard the expression "the money is in the list." This is SO true. Website owners who put off building their list until sometime "later" are majorly missing out.
The time to start building your list is now.
The attitude you should take with your newsletter is to build your following or audience. The attitude shouldn't be one of trying to SELL them.
A 90% content to 10% sales ratio is about the maximum amount of selling you should do.
Remember: The goal is to build an audience over the long run, not to try and make as many short-term sales as possible while burning out your audience.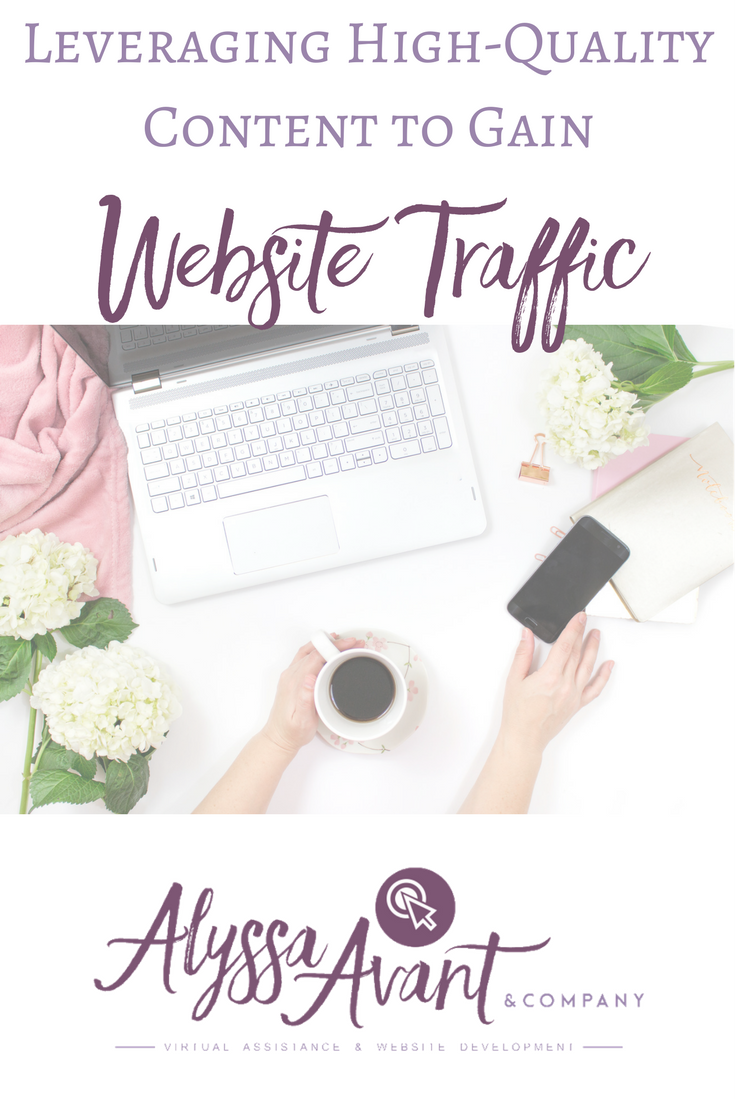 Leverage High-Quality Content
High-quality content is what will bring you the most traffic over time. To build a business successfully means to have high-quality content that people want to come back to and send to their friends.
What are the best ways to leverage high-quality content?
The most obvious way is to put it on your own website. You should have more high-quality content on your own site than any other site.
Another way to leverage high-quality content is to have your content published on other people's websites. One great way to do this is to guest post on other blogs.
What does this mean? Basically, you write a piece of content exclusively for someone else's blog or website. The article is highly informative and really hooks others in. At the bottom of the article is a link pointing back to your site.
There are many places you can publish your content. These include article directories, other people's blogs, which is known as guest blogging and more. The bottom line is to really get your content out there to as many people as possible.
Explore Other Methods of Traffic
Try publishing a YouTube video and see what happens. Start a Twitter or Facebook page and see how your audience responds.
Once you start getting decent traffic from your website, expand out to other methods of gaining traffic.
Chances are, only a couple methods will really work for you. But if you don't try it out, how will you know?
Interviewing Other Experts
One great way to gain both traffic and credibility for your website is to interview other experts on the topics they're known for.
This does two things: First, it provides high-quality content for your own readers and subscribers; and second, it also links your site with the person you're interviewing.
The person you interviewed will often post a link to the interview on their own website. Even if they don't, you'll still get massive credit in your industry and in the eyes of search engines for interviewing those experts.
If you interview 10 experts, you will almost certainly get at least 5 backlinks back, resulting in both increased rankings and a lot of traffic.
There are many ways to drive traffic to your website. The most important thing is that you're implementing something today. If you take action, you will always see results. Select the one that appeals the most to you and put it into action now. Gauge the results, then take the next action from there.
Need help utilizing high quality content in your newsletter. Let me help you!