I recently shared that I celebrated 12 years in business on October 12.  As a way to share the celebration I am hosting a giveaway this week and will announce the winners this coming Saturday, November 2 which just happens to also be my birthday!  In order to host this giveaway, I reached out to some of my mentors in business, both past, and present and asked them to donate items.  They agreed and I am happy to present the giveaway prizes: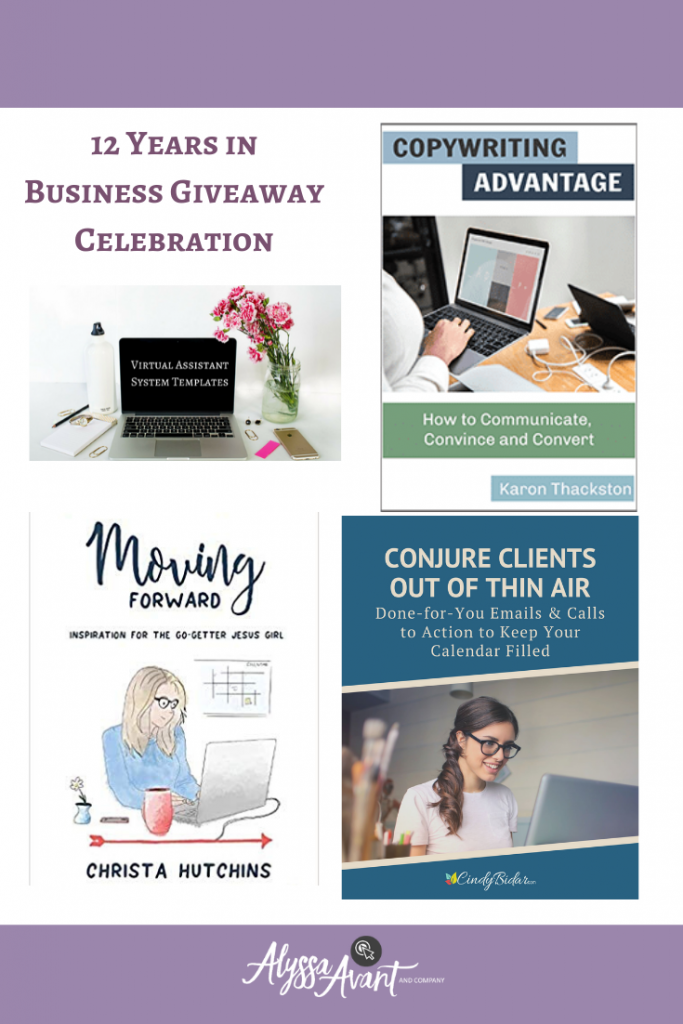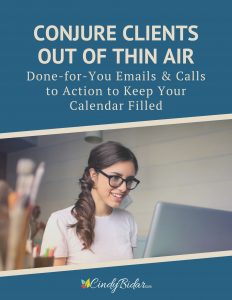 Cindy Bidar's Conjure Clients Out of Thin Air – Fill-in-the-blank email templates you can use to keep your clients happy and your calendar full. Valued at $17  If you do not win and would like to purchase Cindy's product you can get 50% off with coupon code 12YEARS.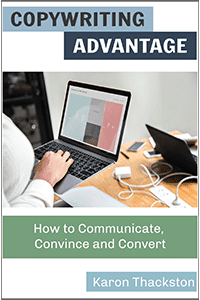 Karon Thackton's Copywriting Advantage: How to Communicate, Convince & Convert – Online copywriting course.  Valued at $297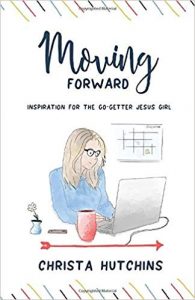 Christa Hutchin's new book Moving Forward: Inspiration for the Go-Getter Jesus Girl –
ARE YOU A GO-GETTER JESUS GIRL WHO GOT STUCK CHASING HER DREAM? Instead of searching for motivation in that third (or fourth!) cup of coffee, what you really need is a shot of inspiration from God's Word. Christa Hutchins is a master of mining truth to remind us of why we do what we do and for Whom we do it. In Moving Forward: Inspiration for the Go-Getter Jesus Girl, you'll find short devotions and engaging questions to help you get unstuck. Whether you need to Dream A Dream, Make A Plan, Find Your People, or just Do The Thing, these practical insights from God's Word will inspire you to take the next step forward.  Valued at $10.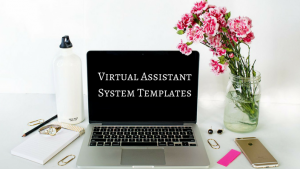 My Virtual Assistant Jumpstart Kit – This Virtual Assistant Jumpstart Kit Includes all the needed Templates to help jumpstart your virtual assistant business. These templates include:
Contract Agreement and Terms
New Client Questionnaire
Operations Manual
Questionnaire for Consultation Call
Retainer Agreement
Terms of Use
Also included are two video tutorials for how to use these templates.  Valued at $27.
I look forward to announcing the giveaway on Saturday!! Stay tuned.