Sending emails to your list can be overwhelming and I am willing to bet that if you had one you'd be willing to follow a formula for doing so am I right?  Well, I'm sharing my formula with you, of course as with most things marketing related you must test it to see if it will work for you, but you can try!
To build solid, long-term relationships with subscribers, it's important that you don't sound like a used-car salesman. You also don't want to give the impression that money is more important than your members are. To keep everybody happy, stick to the 3 to 1 rule. This means you send an info-based email 3 days in a row and on the 4th day, you send 1 promo-based email.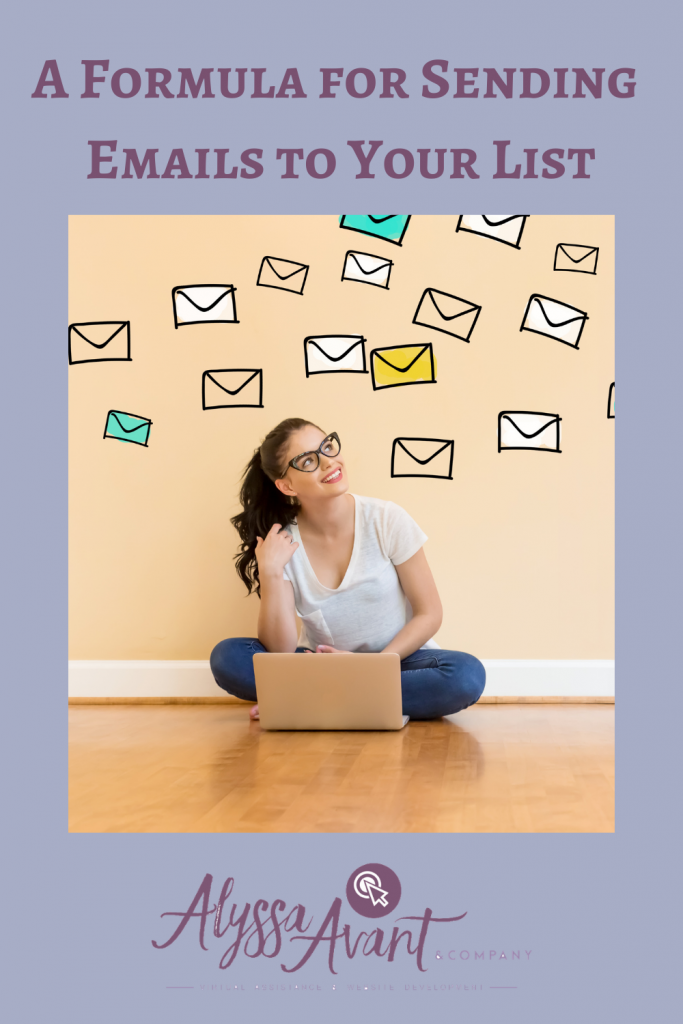 Know Their Buying Cycle Stage

– The type of email you send depends on where the subscriber is in the buying cycle. Should you give more information about their problem? Should you ask them how they like their purchase? Each of these gives you an opportunity to suggest/promote something to help them. Send appropriate messages based on the action they just made or walked away from.

Add Value

– All of the content you send, including emails, should provide valuable information, including the premium products. If you're not sure about the quality, value, or relevance of the offer, it doesn't belong on your promo list. Only recommend high-quality items that have a good reputation and meet your subscribers' wants and needs.

Spice Up Transactional Emails

– One quick way to boost your income is to use transactional emails such as thank you, welcome, shipping confirmations, invoices, and more. To do this, add a cross-sell or upsell at the bottom of the document. A nice, "Thank You for your business, here's a gift," always works well.

Repurpose Content for Your List

– The great thing about content is that it can all be repurposed, reformatted, and reorganized for other uses. Updating an older blog post can become the reason to send an email. Just link back to the blog post, which now has updated content and a new opt-in that promotes your private, inner circle paid membership.

Poke the Dragon

– Sometimes blunt, descriptive reminders of situations and pain points can prompt people to take action. Simply write an email that educates readers about a strong pain point and the associated problem. You can also mention how to solve that one problem with an offer.

Show Enthusiasm

– When you are trying to get people to buy something, don't apologize for sending a promotional email. Instead, tell them the benefits, as well as why you wish you had access to it earlier. For example, "I wish I had this "Mom's In Business" system when I started my business! I could have spent so much more time with the kids when they were little. Check it out. I can't wait to find out if you are as excited about it as I am." Enthusiasm is catching.
Some people say you should send three informative emails for every one promotional email. However, depending on how you do it and your niche, there is nothing wrong with including some kind of "resource" in every email. You just don't want to make a product the focus of too many emails. As long as the "resource" you share is related to the informational or educational content provided, you should be good to go.
If you haven't started your email list yet now is the time.
Posts with more information about building an email list:
4 Ways to Encourage Conversation with Your Email List
What to Look for in An Email Automation Software
7 Tips for Creating a Newbie Nurture Sequence