Sending emails regularly is essential to nurture your lists and building relationships with your members. These 6 Reasons to Send Emails Regularly will help you to understand the benefits to your business. Many people build email lists and seldom send emails because they fear members will unsubscribe. However, sending value-filled emails on a regular basis gets readers accustomed to your schedule and become more active, which includes buying.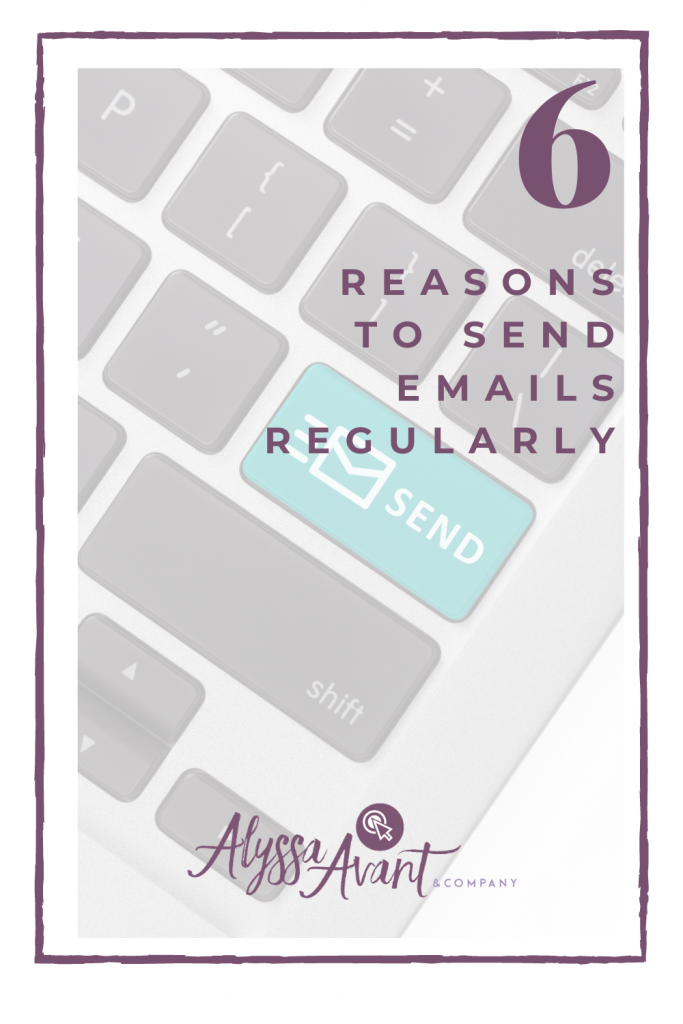 Reason #1 – Emails Establish Reputation – When your audience gets regular emails it helps you establish a trusting relationship. They grow to expect and look forward to your emails when you send messages on a regular basis. The more types of emails you send to them the better. You can use a combination of autoresponder series emails, trending email blasts, educational posts, reminders to read blog posts, paid solutions, and more.
Reason #2 – Make More Sales – The more regularly you email your list with relevant offers the more sales you'll make. Sales are your personal goal. However, to get the sale, you have to meet your audience's needs. When you send the right message at the right time, it's easier to meet their needs and your own. Keep emails going out regularly so you don't miss an opportunity to fill their needs and make a profit.
Reason #3 – Stay on Their Minds – As you participate in activities, events, and create new products, email your list about what you are doing, and how it can benefit them. If you participate in a webinar, notify them of the date and time so they can learn from you and others. If you sponsor a local event, let them know and invite them to meet you there. The more active you are, the more you'll stay on their minds.
Reason #4 – They Want to Hear from You – Send emails 3-5 times a week and your audience won't forget you. Include valuable emails that educate, inform, engage, and compel them to take action. Share your thoughts on related news, trends, and theories. Subscribers want to know where you stand and what your experience has been. Tell them.
Reason #5 – Connect with Your Audience – When you send an email to a list segment, picture an audience member that you're writing to. Mention something that you have in common or ask what they think about something. This helps you connect on a deeper, more personal, level. The more connected you all feel, the more loyal you'll all be.
Reason #6 – Teach Them – A great thing to do in an email is to teach your audience about their pain points. Provide statistics, causes, concerns, and solutions. Sometimes you must rub a little salt in a wound to drive people to take action and by teaching them. You show that you understand, are an expert, and can help them.
Sending emails regularly is important. However, regularly sending information that resonates with them is more important and these 6 Reasons to Send Emails Regularly will help you to ensure each email has a purpose and goal that meets your needs, as well as those of your audience.