In today's episode, I share with you ten of the reasons that I thankful for my Virtual Assistant business.  Here are ten of the reasons:
  Flexibility.
  The ability to serve others.
  The ability to provide for my family.
  Freedom.
  The clients.
  Being able to do what I love.
  The ability to work from home.
  Meeting amazing people.
  It's fun!
  The ability to use my God-given gifts.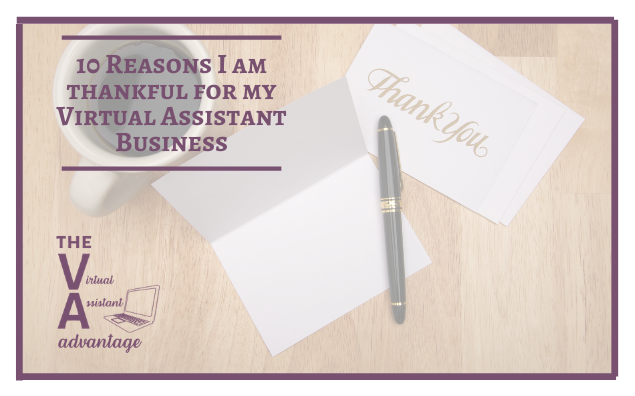 What about you why do you love working as a virtual assistant?
STAY CONNECTED
Subscribe to The Virtual Assistant Advantage podcast on your favorite podcast app.  New episodes release every Thursday.  Also, Follow Me on social media:
Join my Growing Christian Virtual Assistants Facebook group.  In the Facebook group, we chat about all things virtual assistant related and I do a weekly Facebook LIVE on topics to help you grow your business.  I'd love to have you in the group so I can get to know you!