Recently, I helped a fellow business owner set up Leadpages' Leadboxes on her website.  It reminded me of just how awesome Leadpages is, and I thought I would share that here on my blog.  If you are looking to grow your email list, sell a product, or host a teleseminar or webinar, Leadpages is the perfect tool, including their Leadboxes feature.
In this case, Amy was looking to offer what we often refer to as lead magnets on her site, embedded into blog posts that she has already written.  This will allow her to discover what her readers are most interested in and grow her email list at the same time.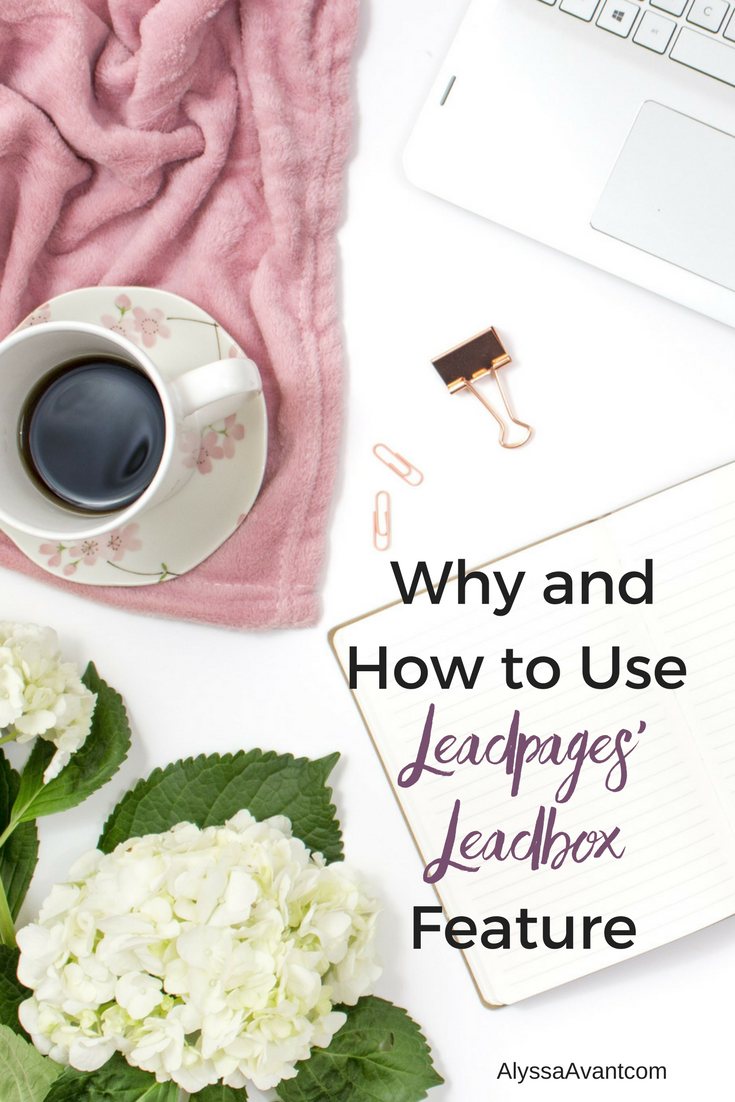 Amy had everything set and ready to go. Leadpages and Leadboxes were created and promotional images were on her site. However, as  often happens, she was stuck on the integration of Leadboxes into her website.
You see, creating Leadboxes themselves is pretty self-explanatory. It has drag or drop elements that you simply put together to create the Leadbox exactly how you want it to look, complete with your brand colors and everything.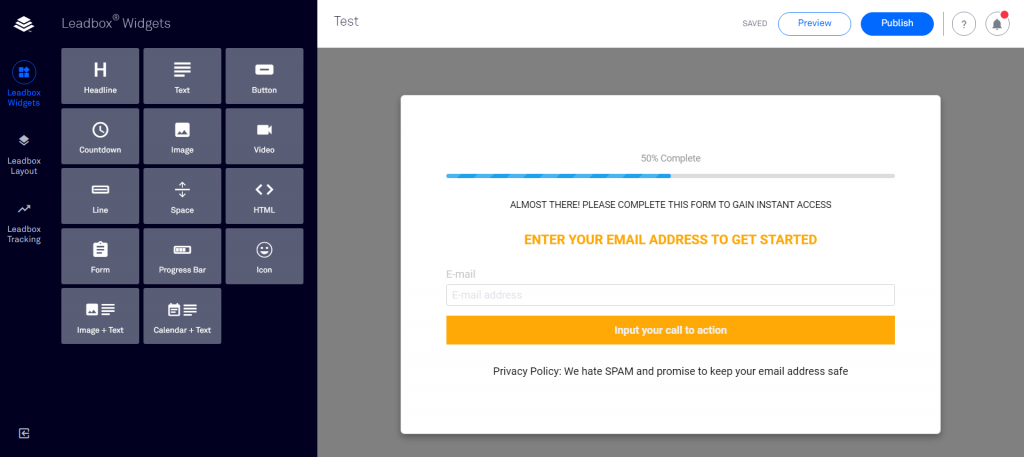 As I mentioned, the process of setting up your Leadbox itself is simple. Just replace the information in the template with your own information.
Once your form is created it will look something like this one that Amy created: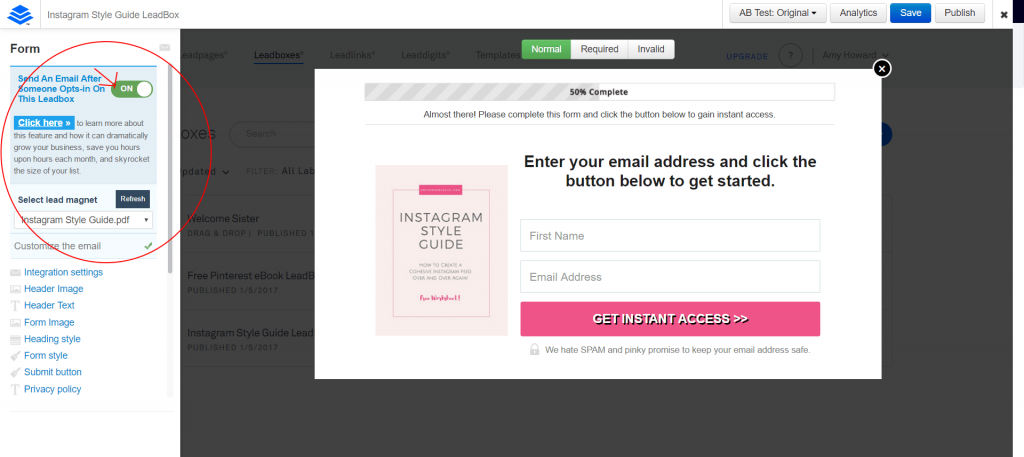 What gets a little tricky about Leadbox is actually integrating it with your email autoresponder and then embedding it on your website.  This is when you'll want to click publish at the top of the screen.
Leadpages will then give you publishing options as seen below: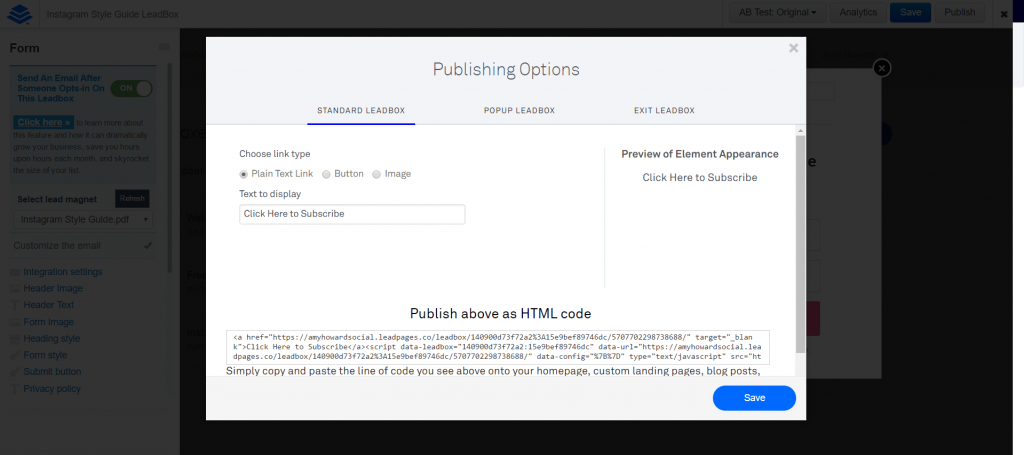 Amy chose the "button" option from choose link type. She then copied and pasted the html code into the text area of her blog post. The following is what shows up in her post: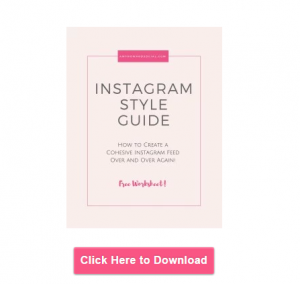 Readers would click the "click here to download" button and the pop-up box as we talked about above would pop up.  The reader would be able to sign up for the lead magnet.
Do you use Leadpages?  Do you offer lead magnets on your website?
Maybe you need help with these services.  If you need assistance, contact me for help!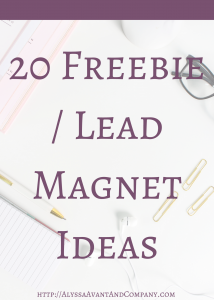 Don't know what to offer as a lead magnet.  Grab my 20 Freebie / Lead Magnet Ideas free download.