Affiliate Disclaimer: This post contains affiliate links. I get commissions for purchases made through links in this post. Although you won't pay any more for any purchases you make, the commissions will enable me to continue to provide free content to readers.
As a technical virtual assistant, I see behind the scenes of many people's businesses.  No matter what the offer is, if you are offering a service, whether it be a class, a coaching program, or a WordPress website design, you will have to have a client onboarding process.
You will want the process of getting information to your newest clients to be smooth, easy, and most of all automated, if possible so that you don't forget a single step.  You will want to start creating and streamlining your client onboarding process by making a checklist of each step needed. Take a client from a brand new client to an engaged client with all the information that they need to start your class, communicate and engage in your coaching program, get their site design started, or whatever the offer is in your business.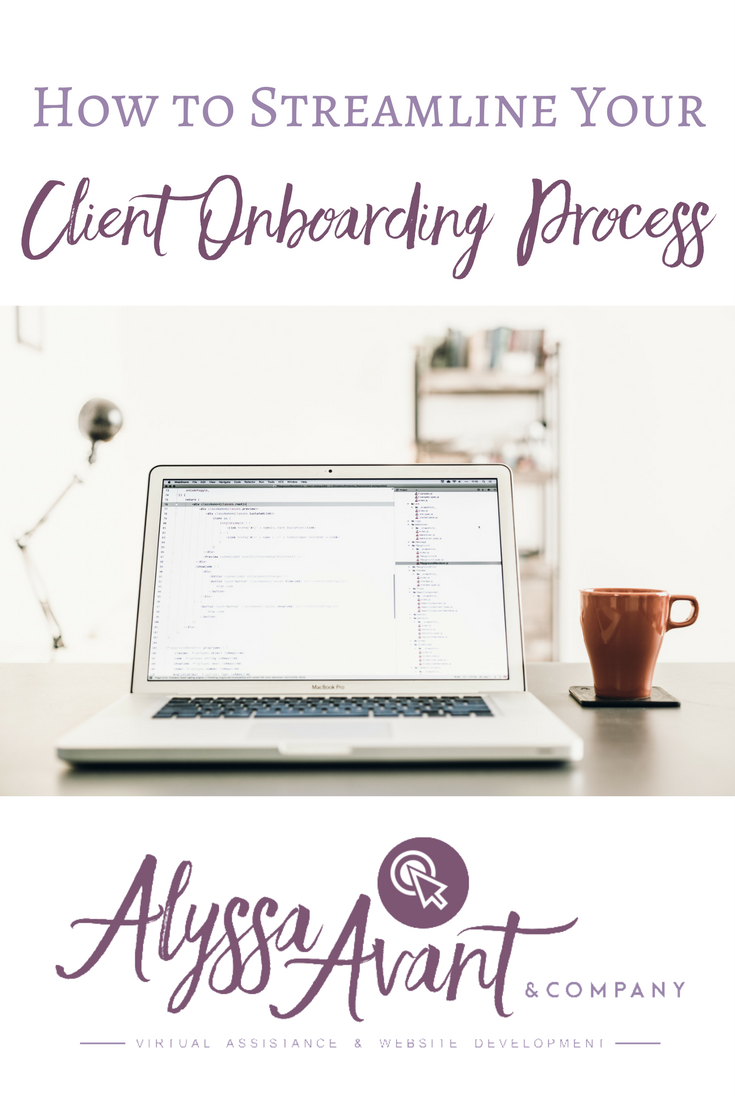 Using my business as an example, once a lead has made the decision to become a client of mine, I work through the following simple checklist:
Send the new client a welcome email.
Send the client an agreement via HelloSign.
Ask them to fill out my new client form.
Send the client an invoice via Freshbooks.
Invite the client to a Dropbox folder.
Inside the welcome email, I explain to the client all the pieces above that they will be receiving.  I also tell them what to expect from our agreement.
One of the most important things to consider when you are creating your onboarding process is to try to answer any of the client's questions by anticipating them before they ask.  Remember, you want the process to be as smooth as possible.
Some additional tips for streamlining this process are to use various tools. These tools can help save time and automate the process.
The first tool I recommend, if you are a Gmail user, is to use the canned responses lab (now called templates)   that is available to you.  This stores template emails so that you do not have to type them over and over or even copy and paste because they are right there for you.
The second tool that I recommend is the e-signature tool that I recommend and use, which is called HelloSign.  This program also allows you to store templates if you use the paid version, but the free version works great as well.
For forms, I use the program called Cognito forms which I embed right into my website.  This is another program that has a free option and is very simple to use.
Finally, I use Freshbooks for invoicing and Dropbox for file storage and sharing.  I simply create a new folder for each client and share it with them.
The more that you can streamline the client intake process, no matter what your business is, the better.  This will save you a ton of time and stress.
Wondering what other tools you might use to help streamline your business?  I have a free download of 30+ Tools to be More Productive in your Business. Click here to get it now!