Some of the questions I get asked the most often are, "Is it difficult to get clients?" and, "How do I get clients?" I get asked this so often that I even made a whole branch of my business dedicated to helping people find clients. 
In this episode, I talk about three proven strategies you can use for getting clients as a virtual assistant. Having clients is what being a virtual assistant relies on. These strategies are actual strategies I have used in my business over the past 13 years and will work for anyone.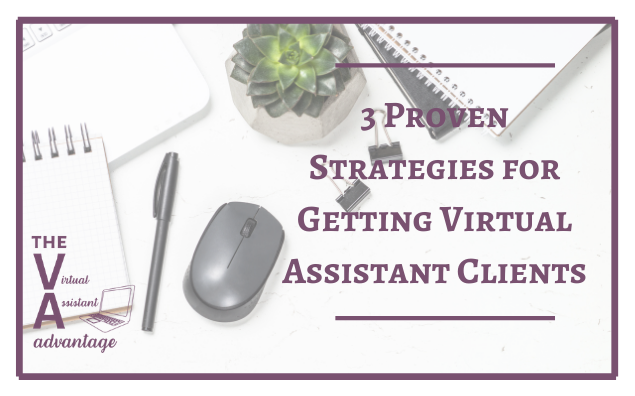 Strategy #1 – Choose an area of specialization.
Strategy #2 – Meet them where they are.
Strategy #3 – Be generous.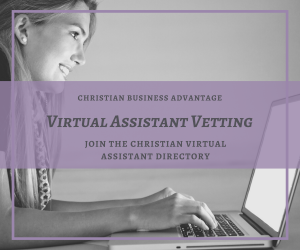 Due to needing a place to refer potential clients to I formed the Christian Business Advantage Virtual Assistant Directory to connect Christian Business owners, Ministry Leaders, and Bloggers with Christian Virtual Assistants.
Virtual Assistants can be vetted and become a part of the CBA Directory at https://alyssaavantandcompany.com/cbava.
If you are looking to become a virtual assistant you can find my How to Become a Virtual Assistant course at http://alyssaavantandcompany.com/avaa-reopen.
STAY CONNECTED
Subscribe to The Virtual Assistant Advantage podcast on your favorite podcast app.  New episodes release every Thursday.  Also, Follow Me on social media:
Join my Growing Christian Virtual Assistants Facebook group.  In the Facebook group, we chat about all things virtual assistant related and I do a weekly Facebook LIVE on topics to help you grow your business.  I'd love to have you in the group so I can get to know you!