Today I have news!
 If you've been reading my blog posts for any length of time, then you know I've been a virtual assistant for over a decade. October will be 16 years.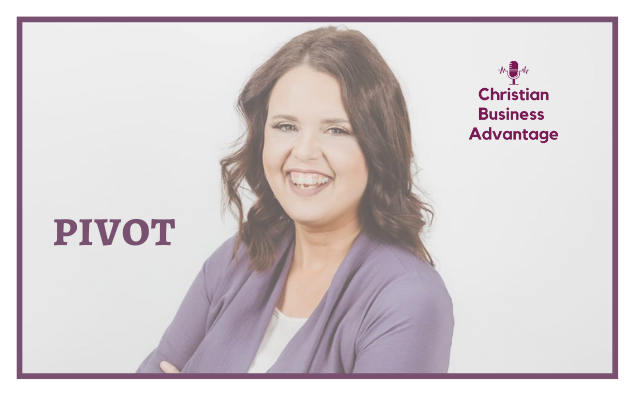 When I started, I struggled with what to name my business, and I almost named it the Christian Business Advantage. However, I ultimately chose the Virtual Assistant Advantage. But over the years, I have been surprised to learn that my community consists of more than virtual assistants, it also consists of Christian entrepreneurs. 
Full Pivot
I have officially decided to make a full pivot and rebrand my business as Christian Business Advantage. From now on, posts will look a little different. This community will focus on content that will benefit Christian authors, speakers, coaches, and virtual assistants. We will be discussing how to build an online presence through email marketing, social media marketing, content repurposing, and your website's presence. 
What to Expect
After fifteen years of helping speakers, authors, and coaches, I have learned a great deal about their needs, and serving them has been a joy and a privilege. Because of this, I'm going to be expanding my services. I will continue to offer virtual assistant services, but I will also be adding consulting with authors, speakers, and coaches. I will be helping them build and maintain their online presence. 
I will continue sharing my knowledge on the topics I am well versed in. Virtual assistants can use this new information as a tool to learn what this target market needs. 
Decision Point
I have been wrestling with the next steps in my business for quite some time.  You may remember that not too long ago, I tried to jump ahead of God and made some assumptions about what he wanted me to do. If you have ever found yourself in a similar situation, then you may already know the outcome. I hit a wall. 
The door didn't open, I lost all motivation, and I was left feeling frustrated. When I went back to God, seeking his vision and plan for my business, this is when God led me to Pivot. I hope you stick around and join me on this adventure.
Social Media Updates
I'd like to invite you to a few other places as well. I have created a brand new Facebook group called Christian Business Advantage for Christian authors, speakers, and coaches. 
At this time, the Virtual Assistant Advantage Facebook group is not going away. In fact, I have plans to bring on some VA's to help me with this new direction. 
The second page I would like to invite you to, is my new Facebook page, called Christian Business Advantage.
I have also created a new Instagram profile; again, it is Christian Business Advantage. 
I am starting all of these accounts fresh and new, and I would love for you to join our growing community and follow me.