Today I'm answering questions as promised about the Christian Business Advantage Virtual Assistant Directory from the standpoint of if you are a business owner, a Christian business owner, or a ministry leader or blogger who is wanting to work with and find a virtual assistant.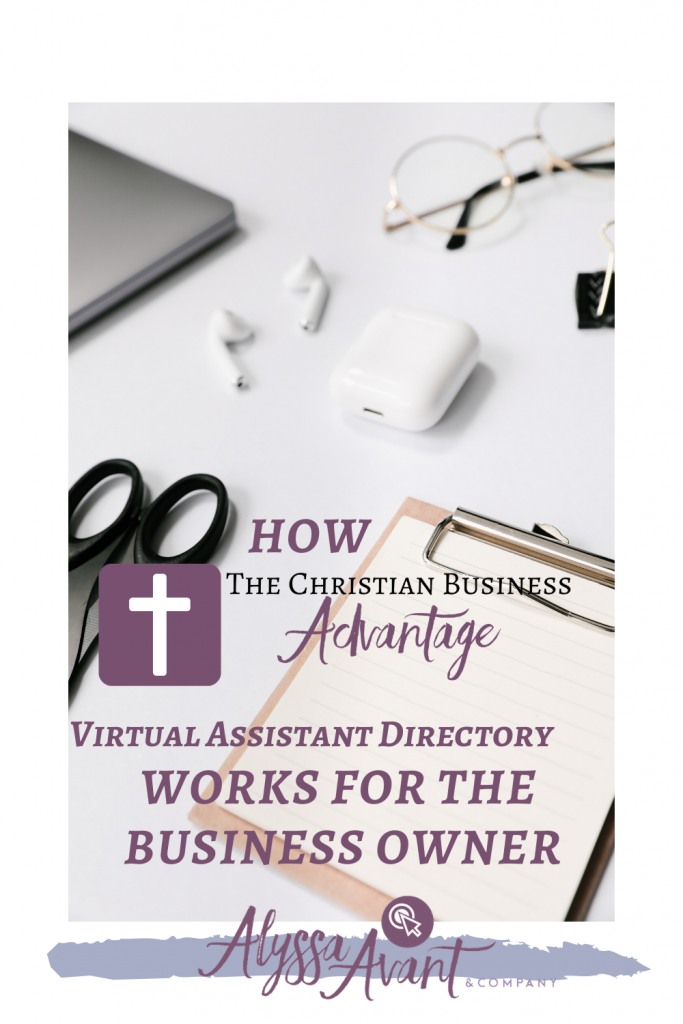 There are two options for you:
The first option is the option that I started this directory with, which is the Matchmaking service. So you would fill out a questionnaire about the type of virtual assistant that you were looking for, the qualifications that you need, maybe some of the programs or software that you need them to be proficient in. And then I would help you find that VA by I would interview people, the virtual assistants that are in my directory, and match-make you to the perfect virtual assistant for you.
So basically, I would go through the qualifications and find VAs that are qualified and make sure that they're a perfect match. And I give you two options to pick from.  I'd give you two VA's to choose from and then you would choose your virtual assistant from that. Everything from that point forward becomes between you and that virtual assistant. They will tell you their hourly rate. They will if they choose to, do a service agreement or a contract, they will give you that. They will tell you how they like to be paid. All of those specifics are between you and the virtual assistant.
I am not an agency. My business is as a directory and matchmaking service. So after that point, I don't continue to work with you and the virtual assistant.
The second option is the newest option that launched Tuesday, May 5, 2020.  And that is that you can pay for limited-time access to the Virtual Assistant Directory. You would have access to the directory for 30 days and that would give you time to choose from a pool of vetted virtual assistants, meaning that you would choose from those that I've either trained or vetted through the process that I have for doing that. And you would be able to look through the vetted VAs and their qualifications, how long they've been a VA,  you can check the references, all those sorts of things and then you would be able to message them through our system. And the message is basically like a contact form. You would fill out the form and it would send the message to them and then they would contact you back. And so that's how that would work.
And again all of the onboarding and the working with the VA are between you and the virtual assistant once you contact them. So after you have the initial contact, I would not be in that process.  If there are additional questions then please let me know. Each of the services that I provide has specific terms and conditions that apply.
Virtual Assistant Matchmaking & Directory Terms and Conditions
If you are unsure about hiring a Virtual Assistant or you're not sure where to start grab our free guide Top 5 Questions to Ask Yourself Before Hiring a Virtual Assistant.