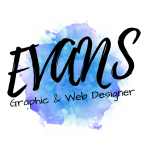 Short Description of Your Experience as a Virtual Assistant
I have had my hand in graphics since I was a child and 2 years ago decided to start my own business. I have a wide variety of experience from Logo creation to websites, social media posts, workbooks, one sheets, etc.
I strive to help my clients build a strong foundation for their business and brand, as well as a strong branded visual presence and awareness. I am able to help my clients build from the ground up starting with their logo, landing pages, websites on many platforms, business pages on all social media platforms, and email campaigns, etc.
On a secondary level I am also experienced in Copywriting, Event Planning, E-Commerce and Marketing. I also have experience in a variety of programs dealing with scheduling, email campaigns, project management, and invoicing.
I am a detail oriented person and is willing to learn what it needed to get the job done.
Send Message to listing owner